Something very weird social media mistake happened in few of Facebook user's account. Facebook has declared - users are dead.
Although, we know it's tech glitch. Therefore,  memorial message was  visible on Facebook walls, but we don't accept  such big mistake from a great social media platform like Facebook
Even Facebook co-founder and CEO Mark Zuckerberg didn't escape the online grim reaper.

Here , Facebook even didn't say how many of its 1.8 billion users received a memorial message but apologized for the error.
"Recently , you may have incorrectly seen a message about memorization on Facebook profile. This was a mistake and the message was shown on the wrong profile . we are very sorry for the error and have fixed it"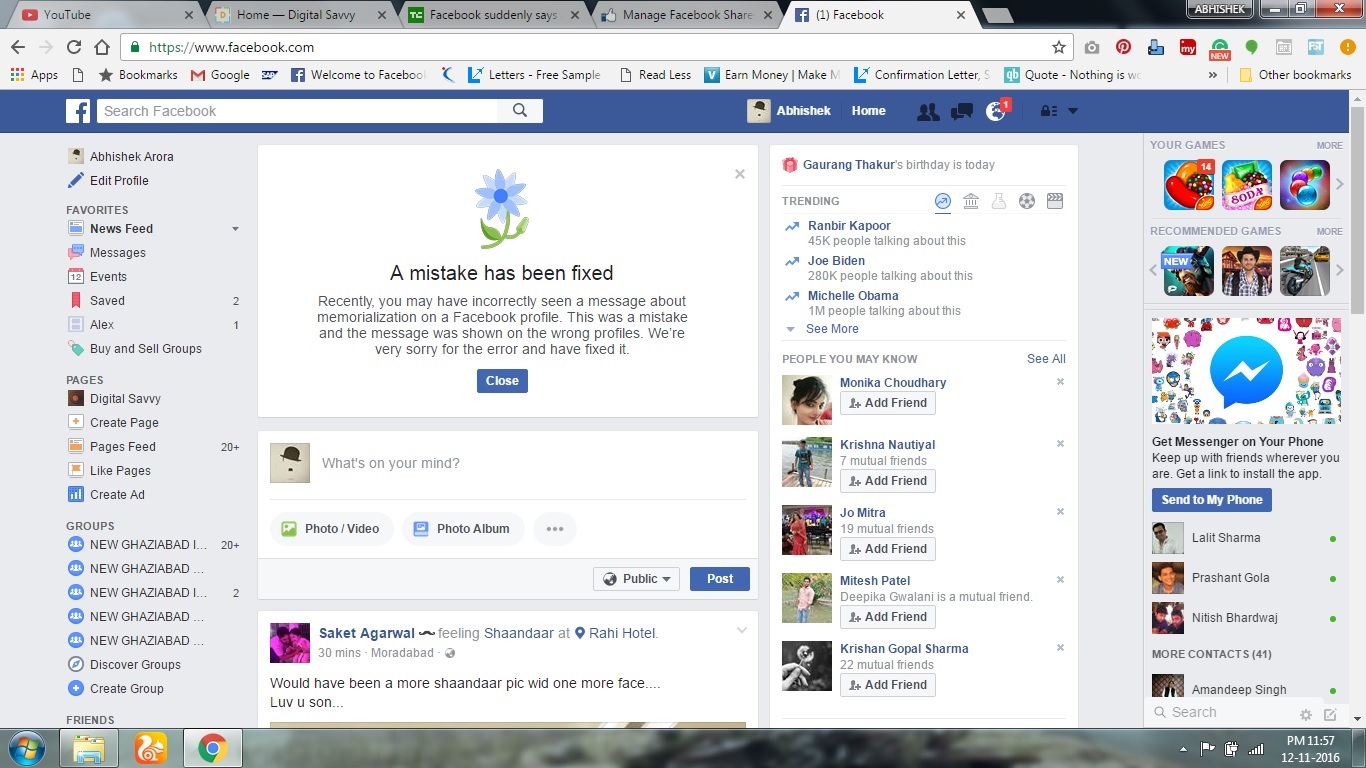 So,  in the end,  Facebook users lived  to see another day.
Facebook suddenly says a bunch of its users are dead. Don't panic